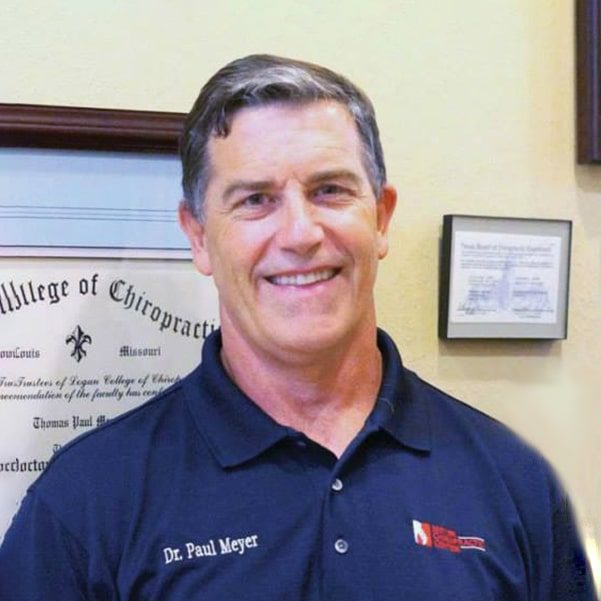 Chiropractor Paul Meyer D.C.
Dr. Paul Meyer opened the Meyer Chiropractic Center in 1985 on South Cooper Street in Arlington, Texas. Back then, South Cooper was a two lane highway and the Park's Mall was just a bill board saying "Coming Soon". Since that time, Meyer Chiropractic Center has grown to be a great resource for spinal disc conditions and board-certified chiropractic orthopedics. Patients from the surrounding area and as far away as Florida seek their expertise and knowledge.
Background
Many years ago when I was a young chiropractor, I wanted to be the best. I took courses, studied the research and became experienced in treating spinal disc conditions. Today that thirst for knowledge continues. Each year, I attend educational conferences and seminars well above the minimal requirement of the State Board of Texas.
OFFICE HOURS
---
Monday
8:00am - 6:00pm

---
Tuesday
8:00am - 6:00pm
---
Wednesday
8:00am - 6:00pm
---
Thursday
8:00am - 6:00pm
---
Friday
8:00am - 12:00pm
---
Saturday
Closed