Great information for our Arlington Patients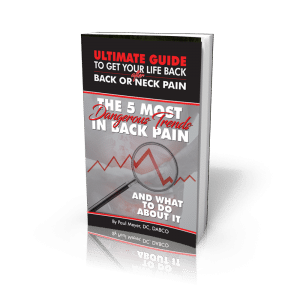 The Five Most Dangerous Trends in Back Pain (E-Book)
This is the "Ultimate Guide to Get Your Life Back After Back or Neck Pain.
STAY IN THE FUN FITNESS
located in the Meyer Chiropractic Center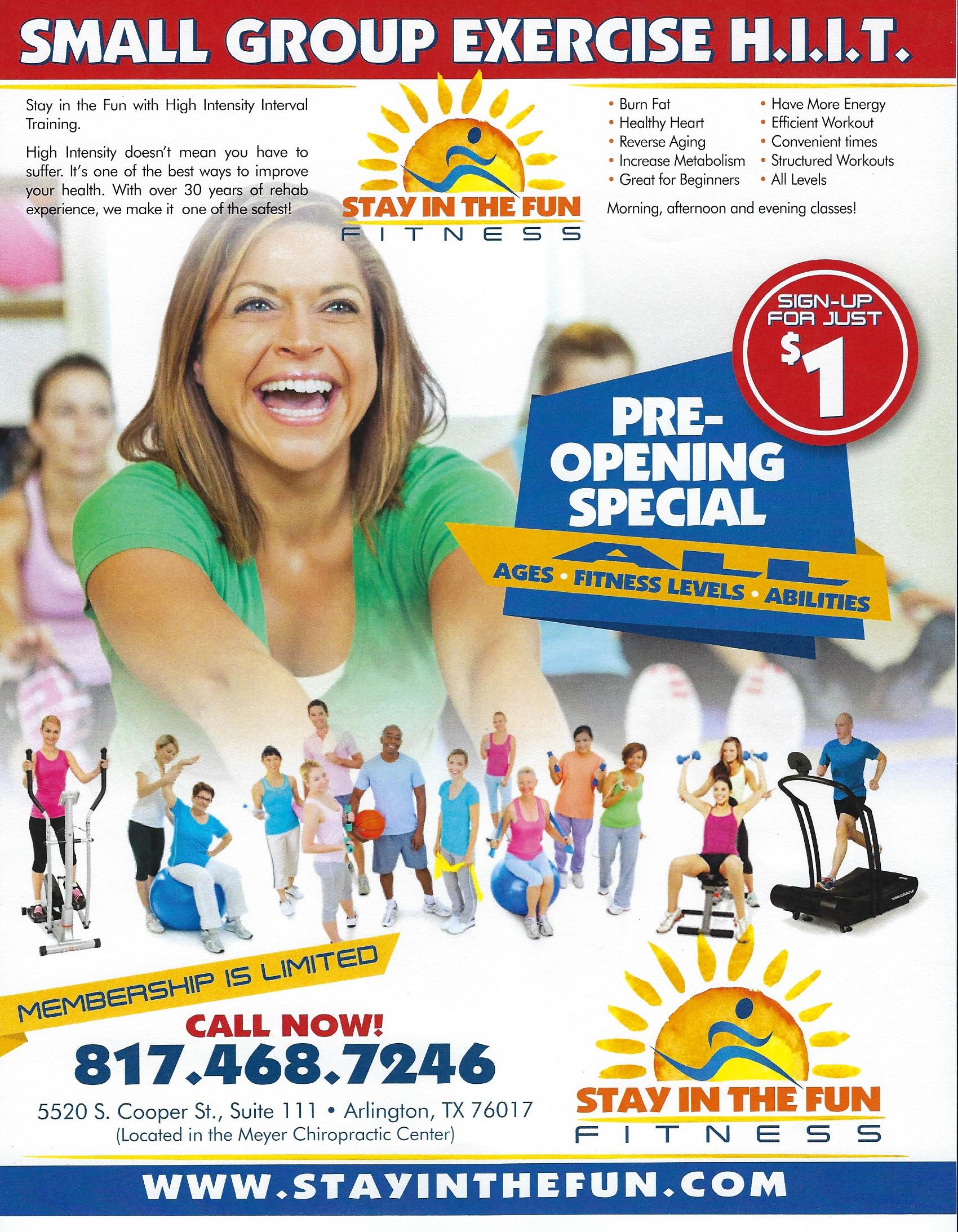 You know you need to exercise. But where do you start? How long do you do it? What exercises are effective, but most of all safe?
Stay In The Fun Fitness is small group therapy guided by our skilled and experience personal trainesr where we take you from "Couch to Cookin" in just a few short weeks.
Research shows that this type of exercise will actually help reverse the effects of aging! Reduce the risk of heart disease and help you burn calories for up to 36 hours after each session.
What have you got to lose? This is a fun group and we can't wait for you and your friends to be a part of it.
You are invited to a Free introductory session this week. Get started now!
"Stay in the Fun" Workshop
You plan your vacation, you plan your dinners for the week, but how come you haven't planned your future?
You want to stay in the fun for as long as you physically can and you need to learn the five steps that will keep you active into your 70's, 80's and beyond. This workshop is essential for everyone over 40 and anyone under 40 who wants to be active as late in life as possible.
It's never to late to start and never too early to begin.
Learn how to be active long after your friends have gone to bed.
Register now and bring some people with you. After all, you don't want to be the only active person while all your friends are too tired to play.
Fourth Tuesday of the month. You don't need to be a patient to attend, but you do have to register.
TIP OF THE WEEK
Get a "Behind the Scenes Tour" of some of the best health tips you can use now.
Short, sweet and to the point.
OFFICE HOURS
---
Monday
8:00am - 6:00pm

---
Tuesday
8:00am - 6:00pm
---
Wednesday
8:00am - 6:00pm
---
Thursday
8:00am - 6:00pm
---
Friday
8:00am - 12:00pm
---
Saturday
Closed